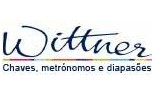 Wittner
Wittner was founded in 1895 by Gustav Wittner, as a factory of precision mechanics for the production of metronomes. Son Rudolf Wittner expanded the business to a midsize industrial facility.
In addition to the Maelzel Metronomes, Wittner began producing the Taktell metronomes, which have a high reputation among specialists in many countries. Thanks to experience and tradition, the newest technologies and modern production methods, Wittner has become the world's largest manufacturer of the widest range of metronomes.
In addition to the metronomes, Wittner manufactures other musical accessories such as tuning forks, stringed instrument accessories, stands, as well as articles for storage and maintenance of sound and data. Since 2005, the third and fourth generations, Horst Wittner and Sabrina Wittner, work in the company, which is known worldwide for the reliability and quality of its products.
Read more
Show less
Showing
1
-8 of 15 item(s)