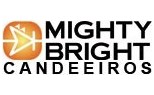 Mighty Bright
Headquartered in Santa Barbara, California, USA since 1984, Mighty Bright designs and manufactures portable LED lamps, loupes and boat accessories.

Eco-friendly LED lamp lines make it easy to play your favorite music. The Mighty Bright lights combine ease of use and affordability with impressive functionality, durability and portability.

By purchasing an original Mighty Bright product, you also purchase Mighty Bright's service, quality and support guarantee.
Read more
Show less
Available now
Get quality lighting with this Mighty Bright Dual Led 12780 lamp. With two efficient and durable LEDs that spread light evenly.
The delivery time for this product is 2-3 weeks.